COMMIT TO 6 WEEKS
Rebalancing your microbiome takes time. JUVIA recommends a Rebalancing Phase of 6 weeks, followed by a Maintenance Phase.
JUVIA is a liquid food supplement that is similar in texture and taste to honey. You can take it in any way you like, as long as you don't heat it up.

SPOON
Have it straight off the spoon


MIX
With water, juice or milk

STIR
Into yoghurt, oats or cereal

REBALANCING PHASE
First 6 weeks
Take 1.5 tablespoons (22ml) of JUVIA twice a day, with your meals. 
This will help your gut rebalance its microbiome and give you the boost you need.
MAINTENANCE PHASE
7 weeks +
After the 6-week Rebalancing Phase, you can move on to the Maintenance Phase. 
Take 1 tablespoon (15ml) of JUVIA twice a day with your meals to reap the long-term benefits of a healthy microbiome.
Recipe ideas for JUVIA
There are many ways you can incorporate JUVIA into your daily routine.
The easiest way would be just to mix into a bit of water or juice, but we also love it with our breakfast. Try our recipes below for a healthy start to the day!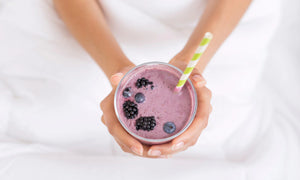 TUTTI FRUITY SMOOTHIE RECIPE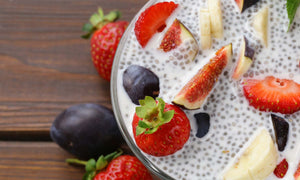 CHIA PUDDING, A DELICIOUS AND HEALTHY TREAT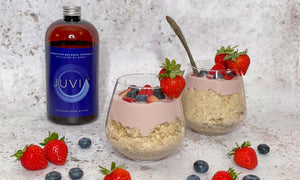 OVERNIGHT OATS - THE GUT-FRIENDLY FODMAP BREAKFAST
How to take JUVIA, a summary:
Rebalancing phase - 1.5 tablespoons, twice a day with meals
Maintenance phase - 1 tablespoon, twice a day with meals