"Symptoms worsened initially and nearly gave up with it but persisted and so pleased I did"
Carol, Sep '23
"Within a few weeks I was more comfortable and my sleep began to improve"
Kate, Sep '23
"Juvia has proved life changing for me...I can't live without it"
Louise, Sep '23
"I wholeheartedly recommend the product, it really works!"
Carolina, Aug '23
"For once a product that promises a lot and actually delivers"
Mr and Mrs G Lown, Aug '23
"Juvia has made a significant improvement to my quality of life"
Mr Wood, Aug '23
"...it's working, my gut is feeling much better"
Georgiana, Aug '23
"I'm eternally grateful for the freedom I can enjoy with Juvia"
Christine, Aug '23
"Since starting Juvia my bowels have become regular"
Della, Aug '23
"I'm so thankful for this product!"
Mike, Aug '23
"Juvia has been an absolute game changer for us..."
Suzanne, Aug '23
"I noticed an improvement after about 3 weeks..."
Emma, Aug '23
"Excellent product seems to work well."
Barry, Aug '23
"My irritable guts have finally found peace!"
Gavin, Aug '23
"It's brilliant, so anyone reading this, please try"
Valaire, Jul '23
"I'm already starting to feel the benefits after 3 weeks"
Steve, Jul '23
Benefits of a healthy microbiome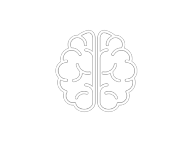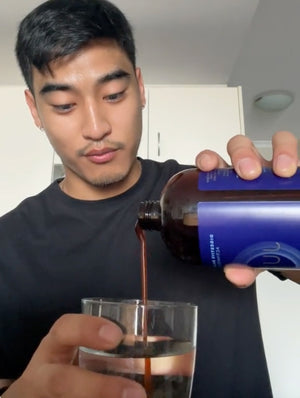 WILL OUR GUT SUPPLEMENT WORK FOR YOU?
Unlike probiotics, which attempt to introduce new bacteria, ERME (our unique, 100% natural food ingredient) supports your gut by breaking down carbohydrates in the diet, starving the bad bacteria of food, allowing the good ones to thrive.
We don't believe in magical supplements that "work for everyone". If JUVIA works for you (and for most people, it does), you'll be able to eat what you want and do what you love. If it doesn't, we offer a 6-week no quibble money-back guarantee.
How it works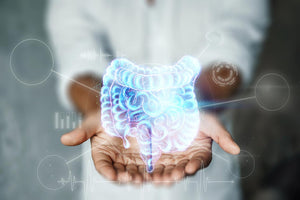 DEVELOPED BY WORLD-LEADING EXPERTS
Created as a result of decades of studies and cutting-edge scientific research carried out by our founders, world-leading Gastroenterologist, Professor John Hunter and expert gut scientist, Dr Rosemary Waring.
OUR SCIENCE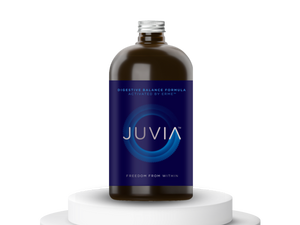 GUT REBALANCING FORMULA
FROM $99 (2 bottles) - $1.65/serving
✔️ 8/10 started feeling an improvement after 1 week*
✔️ Money-back guarantee. No commitment
✔️ Free standard shipping
✔️ Skip/stop deliveries anytime
Shop now
transforming thousands of lives
Juvia has proved life changing for me. After years of debilitating [gut issues], having tried everything my doctor could suggest, and what feels like every supplement on the market, Juvia is the ONLY one to help. I am 99.9% better. I can't live without it. Just hope it continues to work this well. Thank you for making this amazing product !
Louise, Sep '23
I'm finding that Juvia combined with calorie controlled whole food plant-based diet is helping me heal my gut, digest food better and hopefully aid my [gut issues] in the long term. Juvia has been an essential support throughout my Chemotherapy journey, helping to calm and rebalance my gut post chemo sessions. I've got my daughter and some friends with [gut issues] onto Juvia too!
Jillian, Aug '23
I am so far very very impressed with Juvia. I have had bowel trouble for many years mostly constipation. Since starting Juvia my bowels have become regular without bloating or pain, totally amazing. It is also so soothing on the throat and stomach.
Della, Aug '23
After years of stomach problems I started on Juvia about 2 months ago. I noticed an improvement after about 3 weeks. I did have a couple of days of intermittent cramping but nothing terrible. Since then, and since being on the maintenance dose, I've been very happy with the results...
Emma, Aug '23
Thank you Juvia!! I had tried all sorts of things with my 10 year old daughter who has struggled terribly with bad stomach pains and constipation for the past two years... We are now at the end of week 5... and for the past week her tummy has been the best it's been in a very long time...I can't thank you enough.
Suzanne, Aug '23
Awesome customer service - quick responses that felt very authentic and human! I had a digestive issue that disappeared literally the day Juvia arrived so I no longer needed to use it, they processed my refund very quickly and were very understanding about everything!...
Kei, Jul '23
Really settled down with Juvia now, been taking it for 2 years now and it's changed my life, I no need to take any medication now, just my Juvia. It's brilliant, so anyone reading this, please try.
Valaire, Jul '23
I've been using Juvia in combination with a number of other supplements but I'm already starting to feel the benefits after 3 weeks. Less gut sensitivity and reduced discomfort. So far so good!
Steve, Jul '23
I find it tasty and palatable to take and within two days my gut motility had improved...Very happy to keep on taking it.
Gill, Jul '23
This is really good stuff, makes me feel young again, I have it when needed, very beneficial to me glad to have JUVIA in my life 😊 I'm even getting better bought sleep
Will definitely ordering again.
Suzette, Jul '23
I am feeling a great deal better and now have new confidence going out and not having accidents!
Juvia's backup is very reassuring
Sue, Jul '23
I am starting week 3 ... and everything seems to be working well. I find it very easy to take...
Sarah, Jun '23
Since using this daily my bowels have regulated and I am so much more comfortable.
Anne, Jun '23
Brilliant product from my experience. I read about Juvia after having [gut issues] for the first time and I was ready to try anything. I am so pleased that I did as I saw an improvement within a few days.
LL, Jun '23
Early days but I feel it is helping relax my stomach cramps
Leslie, Jun '23
The product has really helped my digestion issues
Mr Wood, Jun '23
Literally such a great product I don't know how it's not super hyped by fitness/health influencers yet!
Alexandra, Jun '23
Since starting with the rebalancing phase of my Juvia treatment, my GI symptoms have steadily diminished and I am feeling better with each passing day.
Gavin, Jun '23
...After about 4 days it was getting easier. I had much fewer symptoms my bowels were regular, much less painful and little in the way of bloating. Now I have no pain and virtually no bloating...
Bonzo, Jun '23
I'm on my second week and I'm feeling great! Lots of bad stuff coming out and I'm not feeling so gases like before.. Week two
Georgiana, Jun '23
Good, I take when needed and it's has helped me so much, no more discomfort. Thank you
Suzette, Jun '23
I bought Juvia for my dad who is in his eighties...Juvia is the only product that's worked to relieve his symptoms. Its truly revolutionary. Try it now!
Bob, Jun '23
My Gastroenterologist recommended that I try this. I have suffered with chronic [gut issues] for many years ... This stuff has helped me SO much.
Emma, Jun '23
WHERE HAS JUVIA BEEN ALL MY LIFE??... omg, it's been an absolute blessing to both of us! ...KEEP GOING, IT'S SO WORTH IT!
Sophie, May '23
I really do rate JUVIA above all other formulas I have tried. I have definitely noticed feeling entirely different with huge improvement in my symptoms.
Catriona, May '23
Seems to have helped my gut issues really happy with the results
Grant, May '23
Juvia seemed to help my stomach issues.
I'm still continuing to use Juvia and would recommend to others that have similar issues.
Jon, May '23
I can honestly say that I now feel more comfortable than I have in years and I am starting very gradually to bring in more foods. I own a food marble device which measures the hydrogen and methane levels in your breath. Prior to using Juvia my hydrogen levels in the evening were always in the Amber or Red zones but now they never go into those zones they are always green and very low green at that.
Me Me, May '23
Easy to consume - I have it mixed with orange juice. The app reminds me to take it in the afternoons so I don't forget. Has helped my gut issues massively and I am feeling much better. I am able to be more active and live life to the fullest!
Ben, Apr '23
It's my husband and stepdaughter that use this they both say it has certainly helped them.
Carole, Apr '23
Very satisfied with my purchase I feel a lot better...
T.Ben, Apr '23
Great, it's changed my life
Valeire, Apr '23
This product helped me so much with my gut since I started taking I feel brand new. My tummy feels better and my bowels is now moving so well I have not had my bowel move this well ever since I know myself.. Amazing stuff. Thank you
Peace, Apr '23
This product is life changing for me. I no longer have to live my social life around available lavatories.
B.Rowley, Apr '23
It started workings for me within days .My tummy is now feeling settled which is very rare !
Debra, Apr '23
I've really noticed a difference in my gut function and it seems to be helping regulate my stomach .
Petula, Apr '23
...I have previously suffered from troubled stomach and taking Juvia on a regular basis has lead to am improvement. I will continue to take daily and recommend to others...
Patricia, Mar '23
Juvia is incredible. I don't have any gut issues but I never realised that we could all benefit from a healthy microbiome. My energy levels and overall mood have improved MASSIVELY, and I noticed a big difference in my cycle too (no more sugar cravings, yay!). Juvia has also healed my boyfriend's IBS-D so we're both very happy with it. Highly recommend whether you have gut concerns or not!
Anna, Mar '23
Helped my stomach and me feel good. I felt healthier and more energetic.
Barbara, Mar '23
...Four weeks in I'm seriously impressed and will probably buy this for maintenance in the future.
Lynne, Mar '23
...I'm definitely seeing the benefits now so will be sticking with it.
Pam, Mar '23
Really very helpful to avoid food restrictions and eases symptoms considerably
Sue, Mar '23
...it has made such a significant difference that I will keep going through the maintenance phase.
J.H, Mar '23
It is very tasty, very easy to use.
Definitely feeling the benefit from taking this product.
Gail, Mar '23
Bought this for my husband he seems to be a bit better he will keep using it 👍
Carole, Mar '32
I am now in the maintenance phase and I couldn't praise this product enough. Prior to taking Juvia I had cut all gluten out of my diet as I could not tolerate it. Now I've started to re introduce gluten and I'm having little to no symptoms at all. Prior to taking juvia my symptoms were a bloated and painful stomach, now I have no pain and hardly any bloating. I'm definitely impressed and pleased I started to take it.
Sarah, Feb '23
It has really improved my constipation.
Mrs Bonner, Feb '23
This was bought for my step daughter who says it seems to be working as she's had no episodes of been in pain like she use to.
Carole, Jan '23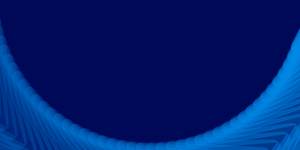 OUR FREE APP HELPS YOU GET RESULTS
Set reminders, track progress, manage subscription and more
#LOVEJUVIA
WE LOVE SEEING YOUR PHOTOS!
Follow @JUVIA_ME and tag us to be in with a chance of winning a surprise.