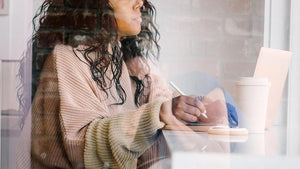 Don't just take our word for it, see what other customers are saying.
"I'm finding that Juvia combined with calorie controlled whole food plant-based diet is helping me heal my gut, digest food better and hopefully aid my [gut issues] in the long term. Juvia has been an essential support throughout my Chemotherapy journey, helping to calm and rebalance my gut post chemo sessions. I've got my daughter and some friends with [gut issues] onto Juvia too!"
Jillian, Aug '23
"I am so far very very impressed with Juvia. I have had bowel trouble for many years...Since starting Juvia my bowels have become regular without bloating or pain, totally amazing. It is also so soothing on the throat and stomach."
Della, Aug '23
"...Prior to taking Juvia, I literally hadn't pooped without the help of laxatives for 4 months. I've now pooped everyday for 2.5 months straight. I'm so thankful for this product!"
Mike, Aug '23
"I did as much research as I could before investing in Juvia. I'm so glad I took the leap of faith and gave it a go.

After years of stomach problems I started on Juvia about 2 months ago. I noticed an improvement after about 3 weeks. I did have a couple of days of intermittent cramping but nothing terrible. Since then, and since being on the maintenance dose, I've been very happy with the results and it finally feels like my stomach is functioning normally after the first time in a long, long time...
I'm genuinely very happy with Juvia, and I'm so glad I took the leap of faith."
Emma, Aug '23
"Thank you Juvia!! I had tried all sorts of things with my 10 year old daughter who has struggled terribly with bad stomach pains and constipation for the past two years. I've had hospital appointments full of negative tests, cut out dairy, gluten and tried low FODMAP, used vitamins and probiotics, but nothing had helped and my lovely girl had been left sad and in pain.

We are now at the end of week 5 after taking 1 teaspoon with breakfast and another with her evening meal and for the past week her tummy has been the best it's been in a very long time and she is going to the toilet every day without any issues.

Juvia has been an absolute game changer for us and I can't thank you enough. Long may it continue!"
Suzanne, Aug '23
"Awesome customer service - quick responses that felt very authentic and human! I had a digestive issue that disappeared literally the day Juvia arrived so I no longer needed to use it, they processed my refund very quickly and were very understanding about everything! I wouldn't hesitate to spend money with these guys if the situation ever called for it again."
Kei, Aug '23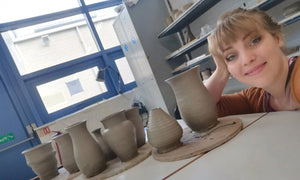 Tacha's story
Today, we hear from Tacha, a wonderful lady that for a while enjoyed physical activities like dance, trapeze, and sports, but who unfortunately had to take a step back from her favourite activities because of tummy trouble. 
Read Tacha's story
"I find it tasty and palatable to take and within two days my gut motility had improved...Very happy to keep on taking it."
Gill, Jul '23
"This is really good stuff, makes me feel young again, I have it when needed, very beneficial to me glad to have JUVIA in my life 😊 I'm even getting better bought sleep. Will definitely ordering again. Thank you"
Suzette, Jul '23
"Juvia has been a fantastic help and I would not be without it."
Miranda, Jul '23
"I am feeling a great deal better and now have new confidence going out and not having accidents! Juvia's backup is very reassuring"
Sue, Jul '23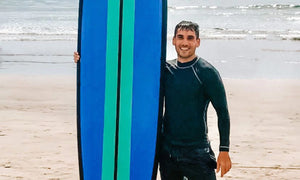 Geli's story
"JUVIA changed my life in the sense that I don't have to wake up so early just so I can use the toilet and get everything out before I start my day so I don't have to worry about using the toilet when I go out"
Read Geli's story
"Since using this daily my bowels have regulated and I am so much more comfortable."
Anne, Jun '23
"I was looking for a natural product to help my digestive system and was very impressed by Professor Hunter & Dr Waring's intro and love taking Juvia. I am starting week 3 of the 6-week rebalancing programme and everything seems to be working well. I find it very easy to take and have grown use to its taste and am happy to drink it or to pour over my soaked oats in the morning."
Sarah, Jun '23
"Since starting with the rebalancing phase of my Juvia treatment, my GI symptoms have steadily diminished and I am feeling better with each passing day."
Gavin, Jun '23
"Juvia has changed my life. It has gotten my chronic [gu under control and I am so thankful."
Emma, Jun '23
"The product has really helped my digestion issues."
Mr Wood, Jun '23
"Brilliant product from my experience. I read about Juvia after having [gut] symptoms for the first time and I was ready to try anything. I am so pleased that I did as I saw an improvement within a few days. I have now been taking it for 3 months and not had any recurring symptoms. I was worried it would raise my blood sugar but I saw a reduction so I will continue to take it long term."
LL, Jun '23
"This rating may be a bit early as I have only been taking Juvia for about 5 days now. However it has already given me hope. For a year I have been struggling with digestive issues, said to be a histamine and fructose intolerance caused by antibiotics damaging my gut. Histamine intolerance is tricky, because many probiotics can trigger it, so when I found this solution to rebuilding the gut I was thrilled. I reached out to ask about their experience with JUVIA and histamine, I got a quick and professional reply. I decided to start with the recommended dosage (1 1/2 tbsp), and have been experiencing a bit of a detox effect, but it isn't very strong (i was worried it would be super strong and ruin my holiday). Seeing that my body tolerates the product so well, and reading all of these reviews I am hopeful that soon it will allow me to reintroduce some tricky foods. However even if the product does not work to resolve my histamine intolerance I feel like it gives me energy (literally experienced an energy boost the first time taking it that made me check whether it has caffeine as an ingredient), and is good for me either way, and the professional and caring team make it worth it. I will be recommending this to my sister with [gut issues], and some friends with equally tricky intolerances, to give it a shot. Literally such a great product I don't know how it's not super hyped by fitness/health influencers yet!"
Alexandra, Jun '23
"I took the recommended dose for the first few days and experienced some pretty horrible symptoms. After about 4 days it was getting easier. I had much fewer symptoms my bowels were regular, much less painful and little in the way of bloating. Now I have no pain and virtually no bloating. I have experimented with the dosage and now find 3 weeks in, like the lady in the video, one desert spoon once a day is keeping me feeling so much better than I have been in a very long time cramps"
Bonzo, Jun '23
"Early days but I feel it is helping relax my stomach cramps"
Leslie, Jun '23
"I'm on my second week and I'm feeling great! Lots of bad stuff coming out and I'm not feeling so gases like before.. Week two"
Georgiana, Jun '23
"I take when needed and it's has helped me so much, no more discomfort Thank you"
Suzette, Jun '23
"I bought Juvia for my dad who is in his eighties. He's had [gut issues] for 20 years and has tried so many drugs and supplements. Juvia is the only product that's worked to relieve his symptoms. Its truly revolutionary. Try it now!"
Bob, Jun '23
"My Gastroenterologist recommended that I try this. I have suffered with chronic [gut issues] for many years ... This stuff has helped me SO much."
Emma, Jun '23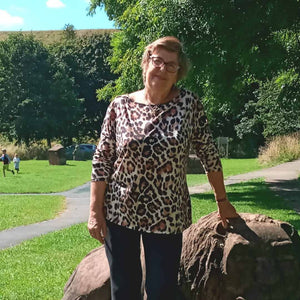 Janet's story
"I feel completely different since I've started taking JUVIA. After a couple of weeks, the cramping and urgency to rush to the toilet completely disappeared. Feeling more comfortable was amazing, but not needing to go to the loo all the time transformed my life. I could begin to plan a honeymoon that I could have only dreamed of during the height of my symptoms"
Read Janet's story
"WHERE HAS JUVIA BEEN ALL MY LIFE?? I have awful [gut issues] and my partner has [gut issues] and I bought Juvia for myself as a last resort to see if anything would help my gut and omg, it's been an absolute blessing to both of us! I don't know how it helps ... but it DOES!!

One tip I'll give, don't worry if you don't notice it at first or have a bit of detox. My partner and I had completely different experiences but after a few weeks it just all fell into place. KEEP GOING, IT'S SO WORTH IT!"
Sophie, May '23
"Juvia has helped my [gut issues] and made it possible to eat things I could not before taking it. I find I need to take it often 3 times a day. However if this works I am happy.! I was recommended it and ordered it at once. "
Miranda, May '23
"A significant improvement "
Diddy, May '23
"I really do rate JUVIA above all other formulas I have tried. I have definitely noticed feeling entirely different with huge improvement in my symptoms. At first I was very sceptical about how sweet it was and couldn't believe that could be good? I still wonder …. But dare I say it I am comparing it to Symprove which I have been on for at least six months and never felt much improvement or difference in my condition - JUVIA has changed my life!"
Catriona, May '23
"Juvia seemed to help my stomach issues. I'm still continuing to use Juvia and would recommend to others that have similar issues."
Grant, May '23
"I have major digestive issues and intolerances and I mean major. There is very little that I can eat without discomfort. I tried Juvia and I have to say, that it also gave me problems but I was determined to persevere. I continued with Juvia but at a much lower dose than recommended. I stuck at one teaspoon a day for about two months any more gave me problems. Eventually I managed to increase to a dessert spoon per day and I have stuck at that for the last four months. I can honestly say that I now feel more comfortable than I have in years and I am starting very gradually to bring in more foods. I own a food marble device which measures the hydrogen and methane levels in your breath. Prior to using Juvia my hydrogen levels in the evening were always in the Amber or Red zones but now they never go into those zones they are always green and very low green at that. I haven't tried any foods that were a real problem for me yet but there is definitely improvement and it's given me hope that in time even some of those foods might be possible for me to eat again."
Me Me, May '23
"In October 2021 I was diagnosed with [a severe gut issue]. The next 6 months saw me in and out of hospital, suffering from a severe flare up and unable to find a drug that worked - I tried biologics, immunsuppresentants and steroids. I lost my independence, had to quit my job, move back in with my parents and became too anxious to leave the house. I wasn't able to sleep at night and no matter what food I tried, everything was painful to digest and I saw no improvement in my condition. It wasn't until May 2022 that I was introduced to Juvia. Juvia did for me what none of the western medicine could. After using regularly for even 3 days I started to see an improvement. I was in less pain, I was sleeping better and my sense of urgency improved too. I was starting to feel in control again. After two months of regular use I was no longer experiencing painful reflux and nausea. Although I'm not in remission yet I am one step closer and have a lot to thank this product for. I am SO grateful for finding Juvia and I couldn't possibly imagine what my recovery would have looked like without this."
Megan, May '23
"I love this product ..I had [gut issues] for over 5 years , I tried so many restrictive diets. .nothing worked ..Juvia has ."
fle216, May '23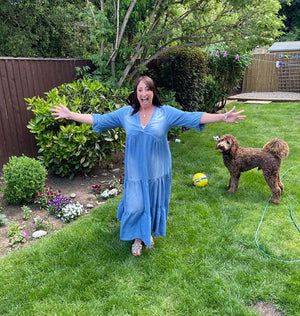 Melissa's story
"We are going on holiday in October, and for the first time in a very long time, I'm not worrying about my gut. I feel like I will finally be able to feel relaxed and enjoy my holiday"
Read Melissa's story
"Very easy to take. I didn't mind the taste so I took it straight from the spoon. Great idea to rebalance your digestive system."
Peter, Apr '23
"This product is certainly effective... it is certainly helping me to have more solid bowel movements and less rushing to the loo."
Julie, Apr '23
"I've really noticed a difference in my gut function and it seems to be helping regulate my stomach."
Petula, Apr '23
"It started workings for me within days. My tummy is now feeling settled which is very rare !"
Debra, Apr '23
"I've been taking Juvia now for approx 5 weeks and instead of taking twice a day have now gone down to taking once per day. I have been feeling ok no tummy pains or urgency going to the loo ... I'm about to order my second lot and if I carry on feeling like I do now would recommend it."
Jacqueline, Apr '23
"This product helped me so much with my gut since I started taking I feel brand new. My tummy feels better and my bowels is now moving so well I have not had my bowel move this well ever since I know myself. Amazing stuff. Thank you"
Peace, Apr '23
"This product is life changing for me. I no longer have to live my social life around available lavatories. When I use the toilet my motions are formed and not explosive... "
B.R, Apr '23
"It's my husband and stepdaughter that use this they both say it has certainly helped them."
Carole, Apr '23
"Great, it's changed my life."
Valeire, Apr '23
"Very satisfied with my purchase I feel a lot better... Thanks!"
T.ben, Apr '23
"Easy to consume - I have it mixed with orange juice. The app reminds me to take it in the afternoons so I don't forget. Has helped my gut issues massively and I am feeling much better. I am able to be more active and live life to the fullest!"
Ben, Apr '23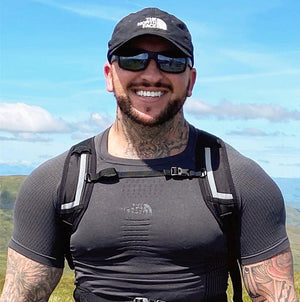 Liam's story
"I normally have to be really careful with what I eat, and avoid all sorts of things but this weekend I had nachos and didn't have a flare-up – that is a big change!"
read liam's story
"Bought this for my husband he seems to be a bit better he will keep using it 👍"
Carole, Mar '23
"I have seen an improvement in the state of my stomach"
Agatha, Mar '23
"Juvia is incredible. I don't have any gut issues but I never realised that we could all benefit from a healthy microbiome. My energy levels and overall mood have improved MASSIVELY, and I noticed a big difference in my cycle too (no more sugar cravings, yay!)...Highly recommend whether you have gut concerns or not!"
Anna, Mar '23
"I have benefitted enormously from this product and am very pleased with the results...I am so glad I tried Juvia..."
Mrs White, Mar '23
"Very easy ordering process and extremely efficient and helpful customer service.
Great product that also tastes good."
Tina, Mar '23
"...It is very tasty, very easy to use. Definitely feeling the benefit from taking this product."
Gail, Mar '23
"Juvia has led to a reduction in gas - a significant reduction. I started from a position of having to go to the loo 12 times a day, including one to two at night to mostly deal with gas and bile and small amounts of poo. Now that is down to half with the most of these in the afternoon. Most nights are also now free of having to get up, so sleep quality is much improved...it has made such a significant difference that I will keep going through the maintenance phase."
J.H, Mar '23
"Really very helpful to avoid food restrictions and eases symptoms considerably"
Sue, Mar '23
"Seems to be starting to do the trick..."
Lynn, Mar '23
"On trying this product I noticed less bloating after a few days I am continuing to use to see if any other benefits the flavour though not unpleasant does take time getting used to."
Julie, Mar '23
"I'm about 4 weeks in, and it's taken a while to settle on the right dose for me but I'm definitely seeing the benefits now so will be sticking with it."
Pam, Mar '23
"...I have previously suffered from troubled stomach and taking Juvia on a regular basis has lead to am improvement. I will continue to take daily and recommend to others...I find the taste of the product quite enjoyable and am happy to take by spoon rather that mixing in food."
Patricia, Mar '23
"The first week or so was quite challenging but probably in a good way, rather a lot of discomfort and no negligible benefits. However, once I got past that I started to feel real improvement in mood and gut health, ...Four weeks in I'm seriously impressed and will probably buy this for maintenance in the future."
Lynne, Mar '23
"As someone who has struggled ... for years and more recently has been suffering with really debilitating long Covid it seemed sensible to try to rebalance my gut. When this product was recommended to me, I was hesitant having tried so very many products before to no avail. However within just a month, my symptoms have definitely settled and my bowel movements are regular and my bloating is far less and I can't remember when I last suffered from cramping - which is a massive result in my case."
Sarah-Jayne, Mar '23
"Easy to take, with so far, very few side-effects. Less occasions of needing to "run" to the toilet ...Juvia is obviously getting rid of my bad bacteria."
Di, Mar '23
"Helped my stomach and me feel good. I felt healthier and more energetic."
Barbara, Mar '23
"Juvia is incredible. I don't have any gut issues but I never realised that we could all benefit from a healthy microbiome. My energy levels and overall mood have improved MASSIVELY, and I noticed a big difference in my cycle too (no more sugar cravings, yay!)...Highly recommend whether you have gut concerns or not!"
Anna, Mar '23
"I have been taking Juvia for 6 months. I have noticed great results. To reinforce the treatment I even took a one month sabbatical to see if I regressed to how I use to feel. Needless to say I have been back on Juvia ever since."
Paul, Mar '23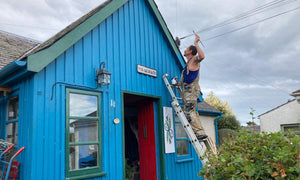 Dee's story
"There was a detox effect for about 3 days, so it got worse before it got better, but then I noticed a marked improvement in gut health".
read dee's story
"I have only been taking it for 4 weeks but have found a big improvement in my health."
Tracey, Feb '23
"This definitely helps...I take a teaspoon before meals. I still get the occasional flare up if I have eaten the wrong thing. Would recommend."
Christine, Feb '23
"I am now in the maintenance phase and I couldn't praise this product enough. Prior to taking Juvia I had cut all gluten out of my diet as I could not tolerate it. Now I've started to re introduce gluten and I'm having little to no symptoms at all....I'm definitely impressed and pleased I started to take it. "
Sarah, Feb '23
"I've had some really 'odd' food intolerances for a number of years. My gluten free breakfast cereal with fruit, nuts and almond milk can give me blisters in my mouth and a stabbing pain in my shoulder but not every time I eat it. Whilst other foods cause constipation, fluid retention and fatigue. About 2 weeks into taking Juvia, I was passing a full and satisfying bowel motion every day! My energy levels are much better and I have lost a pound or 2. I still get the mouth ulcers and shoulder pain but only when I forget to take Juvia with my breakfast! Not only am I seeing the health benefits but I love the taste!!"
Ali, Feb '23
"I have a gluten intolerance, and I started using Juvia and felt that it has really helped me. If i take Juvia I can now eat pasta and bread with wheat without getting the gut problems that I was getting before. I am going to continue to use Juvia - what a breakthrough! I recommend this to people who have gluten intolerances."
Rupert, Feb '23
"My wife Bernice was in total agony with stomach pain, after only two doses of juvia she now has a new pain free life"
John, Feb '23
"This is an amazing product, a total game changer. I had suffered..for six years and this totally natural and affordable product cured me in 3 weeks. I had been to see specialists, tried the FODMAP diet, cut out various food groups. All so boring and non effective.Thank you so much for developing Juvia 🙏. I can now eat what I like with no negative consequences 😋 👏👍"
Fleur, Feb '23
"I found this product regulated me very quickly"
Lea, Jan '23
"This was bought for my step daughter who says it seems to be working as she's had no episodes of been in pain like she use to. "
Carole, Jan '23
"This product is the one I've been searching for for years. Absolutely amazing! Customer service is second to none and they respond immediately to any problems. I was unfortunate to have my parcel stolen from my doorstep and they replaced it straightaway. Brilliant company... very happy customer!"
Penny, Jan '23
"My teenage daughter has suffered...for over 5 years. We do not know what caused this but suspect that multiple rounds of antibiotics for her acne when she was 12/13 years old compromised her gut microbiome. She has tried numerous prebiotics, probiotics, supplements, done breath tests, stool samples etc but nothing has made a huge difference. Last year, her gastroenterologist prescribed the strongest possible laxatives and even these failed to shift her chronic constipation. A strict low fodmap diet helped with the bloating and nausea but every attempt to come off the diet ended in failure as the symptoms came back again very quickly. Her gastro told us about Juvia a few months ago and suggested that she should give it a go...it's been a life changing product. After just a couple of weeks, her stomach issues disappeared and for the first time in 5 years she's been able to eat a completely normal diet with no bloating or pain after meals. She is ecstatic to be off the low fodmap diet! Her constipation is also much improved, and she no longer has to take a cocktail of different laxatives every day. I hope that other people will have as much success with it as my daughter has had..."
HRP, Jan '23
"...made going to the toilet a much happier experience, Hope things continue to improve."
David, Jan '23
"Really good product and helped ease my symptoms."
Diane, Jan '23
"It's done its job thank you very much"
Ramin, Jan '23
"This product is absolutely amazing...I have suffered from badly for over 5 years. All other attemps to fix my tummy eg following the FODMAPS diet , going Keto cutting out wheat had not been sustainable. The app is simple and helpful and the customer service and support is fantastic. I can,t thank you enough for developing this product. I have my health and life back thanks to Juvia."
Fleur, Jan '23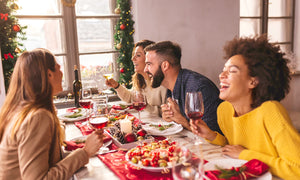 Tony's story
"JUVIA hasn't just saved Christmas for me, but for everyone now fortunate enough to be in my company. I can now do a 'pull-my-finger' joke without clearing the room."
read tony's story
"It is amazing has sorted out so many problems"
Mrs Bonner, Dec '22
"I feel that my [gut issues have] improved so much since starting Juvia, touch wood have not been up with that awful pain in the night. I just hope it continues to work for me and Christmas will definitely be a test. It is so pleasant to take reminding me of the malt and cod liver oil I took as a child.
Thank you Juvia for giving me my life back."
Hazel, Dec '22
"Taking Juvia as changed my life, my [gut issues are] so much better, it's like I don't have it, I can eat thinks I was not able to eat before, and I don't have a lot of the problems I did have, for me it's brilliant, and I would recommend anyone to try it, and see how they get on with it."
Valaire, Dec '22
"Just got to the maintenance stage and so far so good. It has made a big difference with my gut and overall wellbeing and I don't mind the taste straight from a spoon either."
Paul, Dec '22
"Within days of starting the Juvia course, I felt like my belly was more still, more grounded. It usually sounds like someone is doing battle in there. I had much less flatulence and felt better generally. My only very small gripe is that the solution is very syrupy and sweet. I found taking it mixed in orange juice more palatable."
Dee, Dec '22
""...Would highly recommend Juvia and 5 weeks through the rebalancing phase am starting to see the benefits.
Phil, Dec '22
"...Would highly recommend Juvia and 5 weeks through the rebalancing phase am starting to see the benefits.Juvia arrived swiftly and within days I started to feel better..."
Lea, Nov '22
"I am suprised to say this, but I completely recommend giving Juvia a try. What have you got to lose? I've had issues with my stomach since a child. I remember going back & forth to my doctor with my mother by my side, only to be told each & every time that there is nothing wrong with me & I would grow out of it. As an adult, I've been through phases of cutting out different foods from my diet in the hope my symptoms would ease, & they would for a while. To be honest, I just gave up on finding an answer & just accepted this is the way I am. When I heard of Juvia, I wasn't very hopeful. I gave it a try not really expecting much. Just a few weeks in & I can say it has made a huge difference to me already. My body is a more comfortable place to live inside & I'm less conscious about avoiding the foods I actually want to eat. I'm now hopeful this will only continue to support me as time goes on. Honestly, I didn't think I would ever say this.... but give it a go it is working for me, so why not you!"
Nikki, Nov '22
"Discovered from an Instagram post I took the plunge and subscribed with a little hesitancy, whilst somewhat assured by the credentials of those who created Juvia. 6 weeks in, and Juvia has proved itself to be very effective (for me). I have tried many diets, herbal remedies and allergy tests with little or no lasting results. I have had scans and blood tests a plenty by doctors. Juvia has reduced the tenderness and pain in my stomach area, almost completely removed the nausea I felt after eating, and allows me to enjoy a little more of the foods that I wouldn't normally be able to eat (I can now eat a couple of slices of Pizza!). I'm on week 6, and I intend staying with it. I enjoy the taste, taking it straight from the spoon. Delivery is swift and well packaged. The app is a little basic and I can see many ways in which it could improve, but these would be added features as the current app runs smoothly and looks slick."
Mr Walker, Nov '22
"...within one dose everything calmed down. I'm not saying it will be the same for everyone but for me it was somewhat miraculous!"
Penny, Nov '22
"...Juvia has been a miracle for me."
Susan, Nov '22
"At first, I thought this would be another [gut health] product to add to the list I've tried and have only been a short fix. How wrong I was! After incorporating JUVIA into my daily routine for a couple of weeks, I noticed a huge difference! My stomach went from being bloated, balloon like, and painful when I ate certain foods or suffered from anxiety, to completely 'normal'. I was able to go out for dinner, wear clothes I couldn't wear before and enjoy life, without rushing to the bathroom. I felt like a different person. I continue to use it, taking it off the spoon. I don't find the taste amazing, but I have it with meals, it's so easy to incorporate into daily life. The taste is worth it for the results, let me tell you! If you ... feel restricted in life, it's definitely worth trying. Remember to give it a couple of weeks, don't give up! It works!"
Nic, Oct '22
"This product is amazing, it's help me so much, with my [gut issues], I was taking 3 tablets a day every day, and also missing a lot of my favourite foods, since taking this product it's changed my live,no longer do I take tablets, but i,m now able to eat the foods I love, so would recommend you try this product it's brilliant."
Valaire, Sep '22
"I was having trouble with my bathroom habits and this helped not only with that but with cramping and gas. I also had a round of antibiotics and it helped my flora so I had no side effects. I truly love this product."
Pamela, Sep '22
"...I found it was extremely effective in virtually eliminating my discomfort and I gained this benefit very rapidly. The company advise can mix the product with water, juice or cereal. I just have just taken it neat...in my case I found it beneficial and effective."
Jacqueline, Sep '22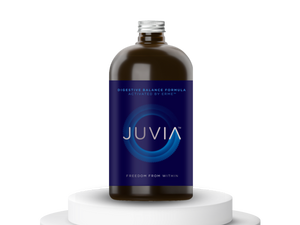 gut rebalancing formula
FROM £39 (2 bottles) - 67p/serving
✔️ 8/10 started feeling an improvement after 1 week*
✔️ Money-back guarantee. No commitment
✔️ Free 24 hour tracked shipping
✔️ Skip/stop deliveries anytime
Shop now