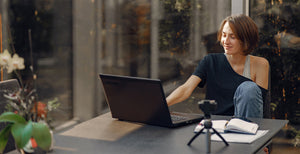 Promote our gut supplement and earn a commission from every sale.
Become a JUVIA affiliate and start earning revenue effortlessly from your website, blog, social media, or simply email the link to anyone you want!
what you'll get
✔ £7 commission for each new customer that uses your unique referral link
✔ 30 day cookie period
✔ Click assist 
✔ Strong conversion rates
✔ Dedicated in-house support
✔ Trending subject - gut health!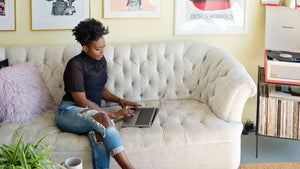 how does it work?
We've teamed up with AWIN to make the affiliate process hassle-free for you, so you can focus on what you do best - driving sales! With your unique, trackable links, AWIN will know who you referred to our website and how much commission we owe you when they make a purchase. 
Simply sign up for AWIN (if you haven't already), join our affiliate program, and use your unique link whenever you mention JUVIA.
OUR STEP-BY-STEP GUIDE
what's juvia?
JUVIA is a unique gut health supplement that's based on decades of cutting-edge research.
A balanced microbiome is the foundation of overall health, therefore anyone can benefit from JUVIA. It's been developed specifically for people with gut issues, but anyone who is conscious about their well-being will see a benefit from a balanced microbiome. 
The digestive enzymes in our unique and natural ingredient ERME™ support the breakdown of carbs and rebalance the microbiome, creating a happy and healthy gut!